Residents throughout the Region have access to fantastic medical care.
The largest hospital in the Region, Covenant HealthCare, offers an impressive array of medical services from their main campus in Saginaw.
McLaren Bay Region is a general medical and surgical center that serves patients from Bay City and its surrounding counties.
​
HEALTH CARE (MOUNT PLEASANT)
Isabella County's largest hospital is McLaren Central Michigan in Mt. Pleasant, which contains more than 100 beds and employs more than 70 active staff physicians.
MidMichigan Medical Center - Clare is a 49 licensed-bed hospital located in central Michigan. Nicknamed "the gateway to the North," Clare is known for its rich, small town heritage and a community that cares for one another.
From the hospital in Alma, more than 130 physicians and mid-level practitioners serve the residents of Gratiot County.
​
​
​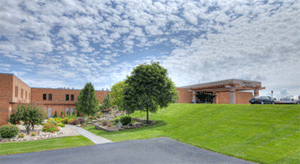 MidMichigan Medical Center – Gladwin is a 25 licensed-bed critical access hospital providing general medical and surgical care for inpatients along with 24-hour emergency room coverage.
​
A 324-teaching hospital in Midland, Mich., MidMichigan Medical Center – Midland is the flagship hospital of MidMichigan Health.
Ascension Standish Hospital is a not-for-profit, critical access medical center that serves residents of Arenac County and its surrounding areas.
MEDICAL CENTER - MT. PLEASANT
Mt. Pleasant – MidMichigan Medical Center – Mt. Pleasant is the medical center of the future, conveniently located on M-20 near I-127.
ST. MARY'S HOSPITAL - SAGINAW
Ascension St. Mary's of Michigan serves people from more than 70 counties from their location in the city of Saginaw.
​