Art lovers will never be bored with the array of museums, theaters, and other places of creative expression found here.
MIDLAND CENTER FOR THE ARTS
Each year, more than 50,000 people visit the Center's Alden B. Dow Museum of Science & Art. The Center offers classes, traveling exhibitions, and live performances.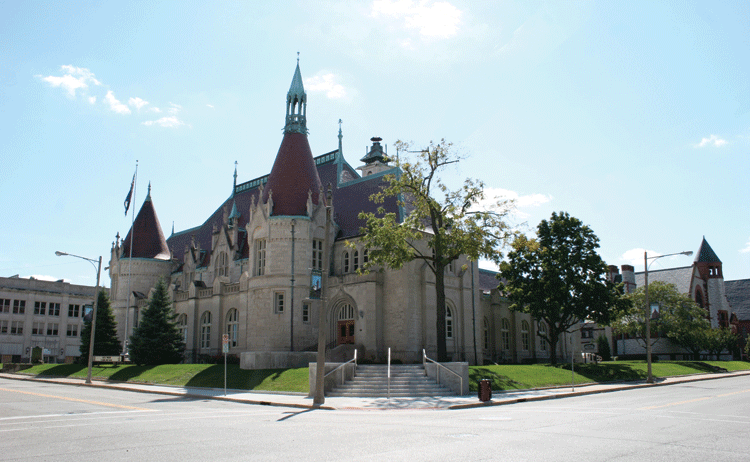 Exhibits about Saginaw's history are housed in the iconic Castle Museum. The building, which was originally a United States Post Office, is listed in the National Register of Historic Places.
The son of Herbert H. Dow blazed his own path as a renowned architect and designer. His personal home and studio is a popular destination in Midland.
Mt. Pleasant's Ziibiwing Center celebrates the culture, diversity, and spirit of the Saginaw Chippewa Indian Tribe of Michigan and other Great Lakes Anishenabek.
This community of performers presents comedies, musicals, and dramas at their theater in Bay City.
Art exhibits and classes are offered in Downtown Bay City at Studio 23.
With a permanent collection in excess of 2,000 items and a dynamic exhibition program, the Saginaw Art Museum is a treat for art connoisseurs.
Stroll through the garden and enjoy a traditional Japanese tea ceremony at this quiet oasis in the heart of Saginaw.
Located in Downtown Midland, the art gallery is associated with nearby Northwood University.
ART REACH OF MID MICHIGAN
Art Reach is a long-standing organization that offers arts and cultural programs from its historic downtown Mt. Pleasant location.
Saginaw's community theatre puts on performances and fosters enthusiasm for the art of live theatre.
The Midland Symphony Orchestra and Saginaw Bay Symphony Orchestra perform regularly throughout the Region.